About Us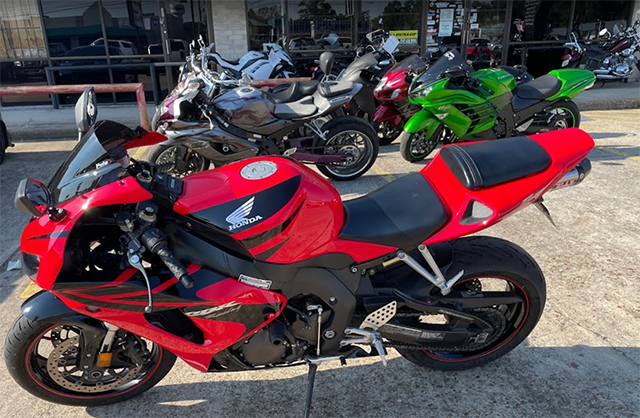 WE ARE A MOTORCYCLE SHOP RUN BY ENTHUSIASTS FOR ENTHUSIASTS!
For everyone here at Motorcycles Unlimited riding motorcycles is a way of life.

Because this is more than "just a job" to us, every bike we work on receives the same attention to detail we dedicate to our own bikes.

Sales: We sell clean late-model bikes.

We can consign your bike for sale for a modest fee and will handle all aspects of the sale.

Contact SuzAnne for details at: (281) 444-0545.

Service: We have a full service facility with 5 full-time, well trained technicians. We can handle anything from your basic oil change, tire installation or accessory installation, to fuel system diagnostics, electrical systems or engine building.

If you want excellent quality work at reasonable prices stop by our Service Department today and we'll get you taken care of!

Parts & Accessories: Our well stocked Parts & Accessory Department has the parts you want at prices you can live with; we have a huge inventory of brakes, chains, sprockets, air filters, etc.

We also stock a large assortment of gear; helmets, gloves, etc...

Come by and we will make sure to fit you in the correct size.

If we don't have it in stock we can typically get it for you in 1-3 days, with no shipping charges and we GUARANTEE FIT!

Suspension Shop: We are a certified Race Tech tuning Center, as well as certified service and sales for Ohlins, Penske, Traxxion, Bitubo and many ther brand of suspension.

No matter your application we can get your bike handling at it's highest level.

Accident Repair: In the unfortunate event of an accident, we can get you back on the road like it never happened.

We only use OEM parts, and can reduce or even eliminate your deductible!